Ramgo Showcases Its Top Performing Varieties At Veggie Congress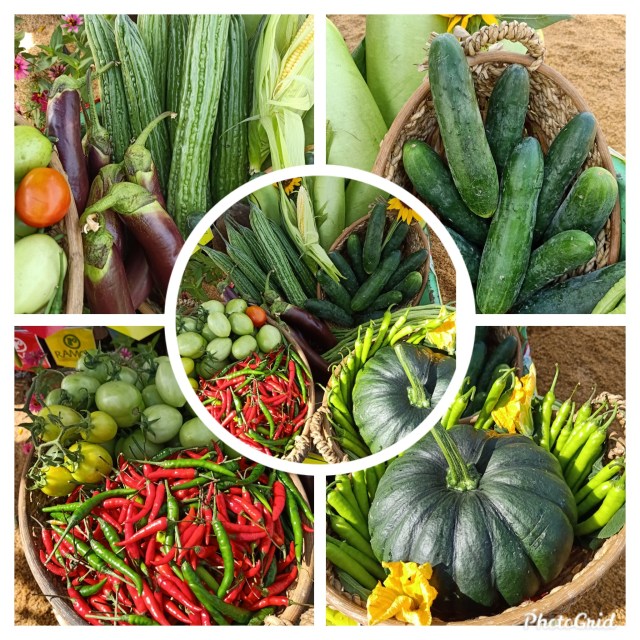 Ramgo's high quality vegetables.
The top performing vegetable varieties of Ramgo International were showcased in a demo farm set up for the 18th Vegetable Congress that was held on October 8-10, 2019 at the Albay Farmers Bounty Village in Camalig town.
More than 1,300 attendees coming from all over the Philippines witnessed the high quality harvests from Ramgo seeds that were planted in the demo farm. Two very fruitful sitao that are called goldmine varieties are the pole sitao Black Obama and the Super Green. These are favorite money makers of many farmers.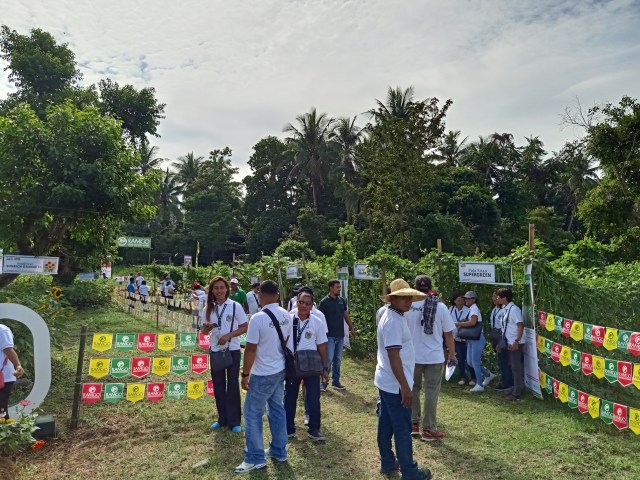 Visitors touring the demo farm. Can be seen is the fruitful Black Obama sitao.
Ramgo's tour guides that assisted the attendees around the demo farm.
Ramgo's Mona Visitacion reports that the attendees also witnessed the high quality harvests from Verde Buenas F1 ampalaya, Prima F1 tomato, hot peppers Magnum F1 and Improved Portia F1, squash hybrids Soledad F1 and Solo King F1, eggplant Sikat F1 and cucumber Defender F1. Also showcased were flowering plants like sunflower Sunrich Orange F1, Marigold series and Zinnia mix.
The Vegetable Congress is held every year to familiarize farmers and other stakeholders about the latest developments in the vegetable industry. It is supported by the Department of Agriculture, the local government units and the seed companies in the Philippines.
Welcome to the Ramgo demo farm at the 18th Vegetable Congress in Camalig, Albay.