Japanese Expert Conducts Flower Seminar in Cebu
Japanese expert conducts flower seminar in Cebu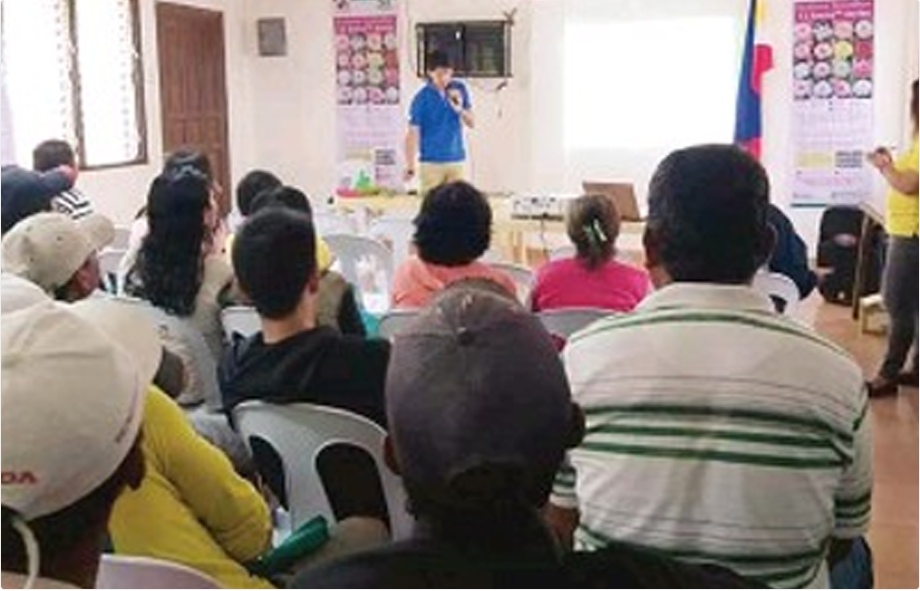 A JAPANESE flower expert from Takii Seed of Japan conducted recently a seminar on the latest developments in growing flowers in Dalaguete, Cebu, where many farmers are engaged in horticultural production. The farmer participants included both men and women numbering 49.
The fellow is NorikatzuSayatoshi who discussed the latest cultural practices in growing flowers that are in demand in the market like sunflower, zinnia, lisianthus and petunia. He was invited to conduct the seminar by Ramgo Seeds which is distributing a lot of seeds from Takii.
Flower production is a good source of income even for small scale growers. One of the most saleable flowers today is the sunflower. It has been observed that the millennials are particularly interested in sunflower as gifts they give to their loved ones, including the girls of their dream, as well as their parents.
Sunflower can be profitable for gardeners to produce because the seeds are fairly affordable, at about a peso per seed. In less than two months, the plant will flower and will soon be ready for the market. Ex-farm, each flower may fetch R20 to R25, but in the retail market, it is very much higher. Ramgo sells seeds of the Sunrich series of sunflower.
Lisianthus is another flower with good potential. It is best grown in cooler climate where the plants produce flowers that can rival big roses. Ramgo is now selling lisianthus seeds. Other flowers distributed by Ramgo are petunia and zinnia which are also easy to grow.